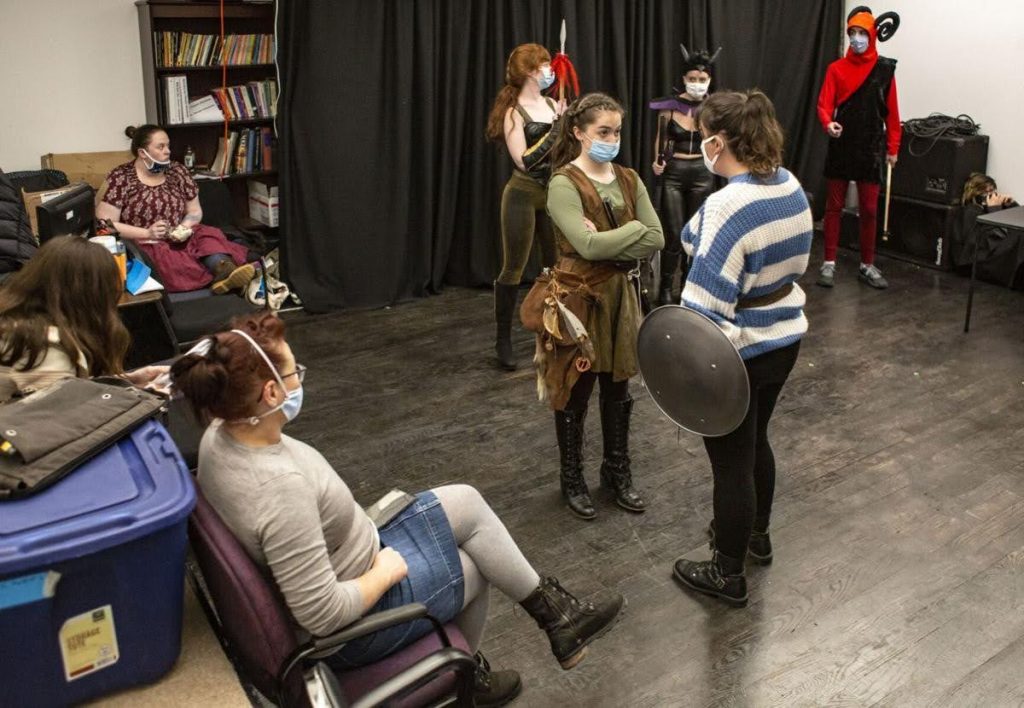 Riot Act Inc. is thrilled to announce the third workshop of our Adult Education Program:  Directing.  Class will run July 5, 6, 11, 13, 18, and 20 from 7pm to 9pm in Riot Act's Studio at the Center for the Arts. Register on Riot Act's website www.riotactinc.org. 
So, you're not an actor. Or maybe you are. Have you always wanted to know how the big picture of a theatre production is created? That's where the director comes in. Part dramaturgy, a whole lot of collaboration, and a vision for the final production, the director leads the team.
In this workshop you will learn the ins and out of directing. In class you will have the opportunity to learn about table work, director jargon, and work with your classmates to direct a scene.
Instructor Macey Mott is an associate member of the Stage & Choreographer's Society. She has been directing and producing plays for over 20 years including The Rocky Horror Show, The Threepenny Opera, Hamlet, Passion Play and most recently The Chalk Boy. www.maceymott.com
This workshop is offered at a low price of just $240 for the whole 6 classes. We must have a minimum of 4 students to run this workshop. No prior experience required. (Teens and adults only please.)
Sign up for the class today at https://riotactinc.org/classes/
*Made possible by a grant from WY Arts Council.*
Sign up HERE