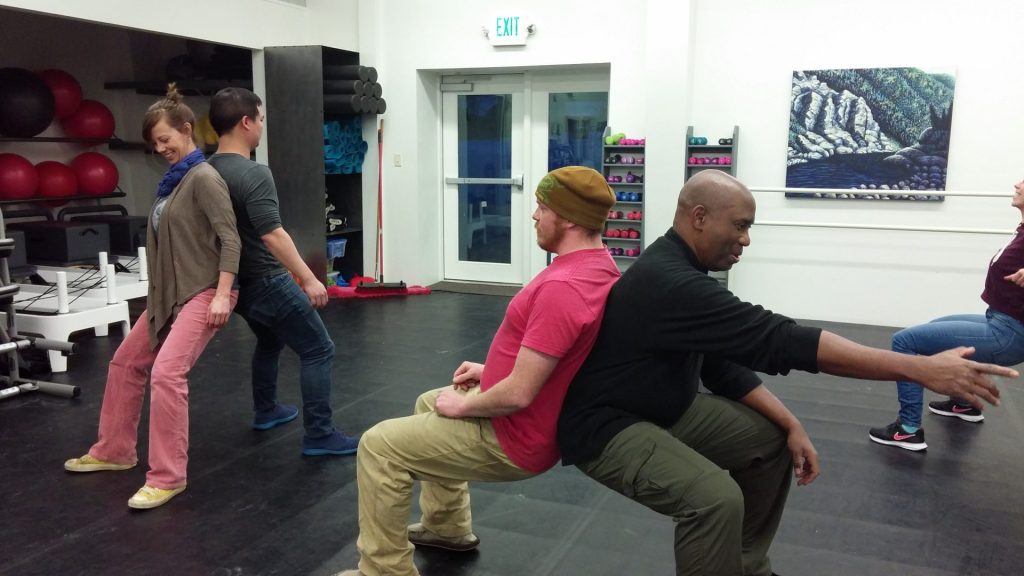 Riot Act Inc. is thrilled to announce the second workshop of our Adult Education Program: Readers' Theatre. Class will run Thurs. April 6, 13, 20, 27, and May 4 from 6pm to 8pm in Riot Act's Studio at the Center for the Arts. Register on Riot Act's website www.riotactinc.org.
If you've ever seen a staged reading of a play, you've seen a basic, bare bones version of reader's theatre.
Now, add onto that a full-blown production of a play done in that style with minimal props and costumes, actors performing scenes directed toward the audience instead of each other, and minimal, but effective, staging. Altogether, the audience is drawn into not only the story, but how the story plays out in the mind of each individual audience member's imagination.
That's Reader's Theatre.
The class will explore the principles and techniques that bring this style to life and, time permitting, we will prepare a short presentation for an invited audience.
Michael Jerome Johnson's love of Readers Theatre dates back to his college days when he was introduced to this particular style in a class. It was further enhanced when he was cast in a production of "The Scarlet Letter" specifically written for the Reader's Theatre style. Decades later, Michael has continued to incorporate the principles of Reader's Theatre into the hundreds of staged readings he's been cast in, whether in other college productions, to Roundhouse Theater, Woolly Mammoth Theatre Company, The Kennedy Center, various small theatre companies in NYC, to Off Square Theatre Company, here in Jackson. Now, Michael wants to share what he's learned in Riot Act's Reader's Theatre class. Come join him, learn another style of theatre, and have some fun in the process.
This workshop is offered at a low price of just $100 for the whole 5 weeks. We must have a minimum of 8 students to run this workshop, so get your friends to sign up with you! No prior experience required. (Teens and adults only please.)
Sign up for the class today at www.riotactinc.org.
*Made possible by a grant from WY Arts Council.*
 Sign up for the class today. Pay your registration fee HERE