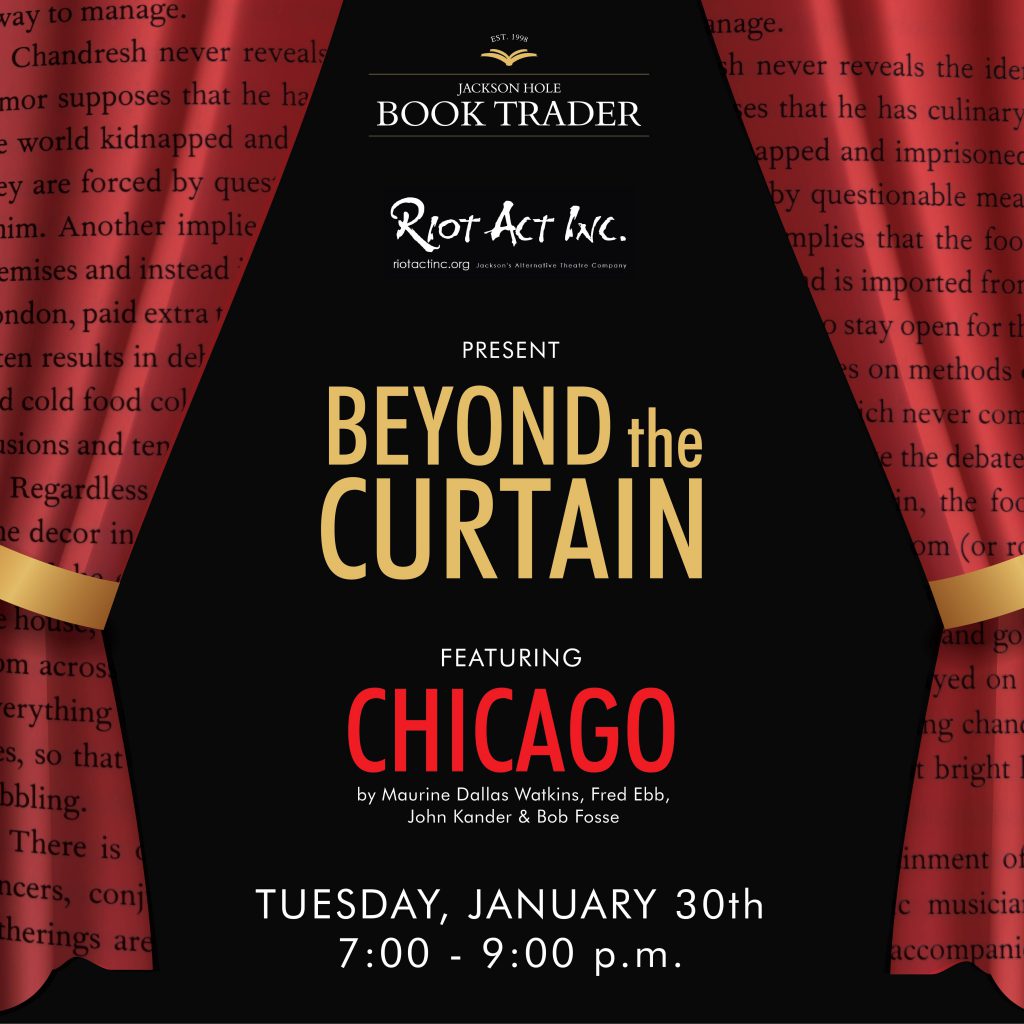 Riot Act, Inc. and Jackson Hole Book Trader Present "Beyond the Curtain"
What: "Beyond the Curtain" highlighting
Chicago by Maurine Dallas Watkins, Fred Ebb, John Kander, & Bob Fosse
When: Wed. Jan. 30 from 7-9pm
Where: Jackson Hole Book Trader – 970 W Broadway, Jackson, WY 83001
Riot Act Inc.is teaming up with Jackson Hole Book Trader to bring you: "Beyond the Curtain". "Beyond the Curtain" events will correspond with Riot Act's season of productions. Each "Beyond the Curtain" will highlight literature related to the production, a reception, and readings.
Our second "Beyond the Curtain", on Jan. 30, focuses on the upcoming production of Chicago by Maurine Dallas Watkins, Fred Ebb, John Kander, and Bob Fosse. We will dramaturgically explore the historical events the play is based on, the original non-musical script, and actual articles about the events that inspired the play. Actors from the production will give readings and will include an audience discussion. The books relating to the show, including a copy of Chicago script, will be available for purchase. A reception of light snacks and beverages will be served.
For more information, contact riotactinc@earthlink.net.
Hope to see you there!
*Project made possible by grants from Wyoming Arts Council/NEA, Cultural Council of JH, Community Foundation of JH, and Your Old Bill's donations. s